The Feldenkrais Method helps people of all ages learn to move more easily
It enriches your life and expands your abilities. These gentle, innovative lessons allow you to observe how you move, notice unnecessary tension, and improve your overall coordination.
You can learn to:
Ease pain and chronic discomfort
Improve posture, balance and flexibility
Prevent injury
Reduce stress and fatigue
Improve concentration and vitality
The Feldenkrais Method has helped:
Musicians, dancers and actors
Athletes, martial artists and fitness enthusiasts
Seniors
Children with special needs
People recovering from injury or surgery
Anyone seeking to improve their quality of life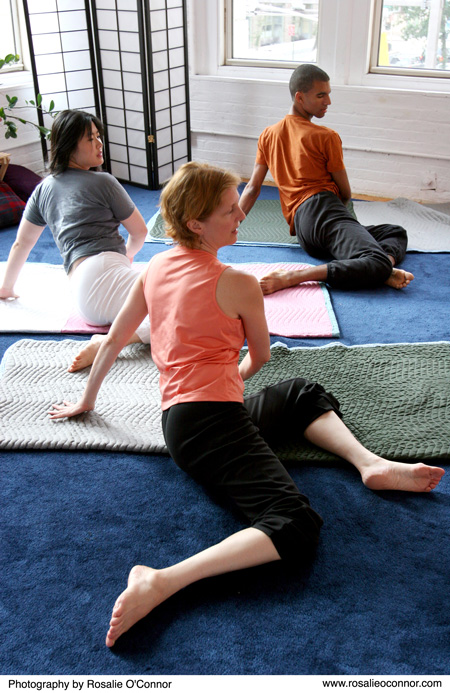 The Feldenkrais Method is in the New York Times!
Jane E. Brody recently wrote about her experience with the Feldenkrais Method for the New York Times.
"I had long refrained from writing about this method of countering pain because I thought it was some sort of New Age gobbledygook with no scientific basis. Boy, was I wrong!"
Frequently

 

Asked

 

Questions

 
What is the Feldenkrais method?
The Feldenkrais method is a form of somatic education that uses gentle movement and directed attention to improve movement and enhance human functioning. With this method, you can increase your range of motion, improve your flexibility and coordination, and rediscover your innate capacity for graceful, efficient movement.
Israeli physicist and educator, Dr. Moshe Feldenkrais, D.Sc. (1904-1984), developed the Feldenkrais Method following a disabling knee injury. He taught himself to walk without pain through improving his 'kinesthetic sense' - his ability to sense, feel and coordinate easy, effective movement.
---
Who Benefits from the Feldenkrais method?
Everyone can benefit from the method. The Feldenkrais Method helps those experiencing chronic or acute pain of the back, neck, shoulders, hips, legs, or knees, as well as healthy individuals who wish to enhance their movement abilities. The Method has been very helpful in dealing with central nervous system conditions such as multiple sclerosis, cerebral palsy, and stroke. Musicians, actors, and artists can extend their abilities and enhance their creativity. Seniors enjoy using it to retain or regain their ability to move without strain or discomfort.
---
How Does the Feldenkrais Method Differ from Massage and Chiropractic?
While all of these practices touch people, the Feldenkrais Method is very different. In massage, the practitioner is working directly with the muscles, in chiropractic, with bones. These are structural approaches that seeks to affect change through changes in structure (muscles and spine). The Feldenkrais Method works with your ability to regulate and coordinate your movement, which means working with the nervous system and the whole person.
---
Can I combine Functional Integration with Awareness Through Movement?
Yes, doing ATM concurrently with FI can be very beneficial, as learning in one mode of the Feldenkrais Method is reinforced in another. Sometimes when your needs are more acute, it may be better to begin with Functional Integration. Then, as you progress, it may be appropriate to do ATM classes as well as, or instead of, FI.
Questions?
Please feel free to contact me to discuss your unique needs.